Descrizione Prodotto
TENDA SISTEMA MESH WiFi NOVA MW6 (3 PACK) COPERTURA TOTALE
Nova MW6 / Mesh System / Home Mesh WiFi System MW6
Nova MW6 sfrutta la tecnologia Mesh, un set composto da 3 unità e un segnale potente che coprono oltre 1820 mq. Tecnologia all'avanguardia per garantire una robusta rete wireless e massimizzare una rete domestica più veloce.
Elimina completamente le zone d'ombra
Più di 1800 m2 di copertura, Connessione WiFi dappertutto
Non importano le dimensioni della struttura, un set composto da 3 unità Nova può ricoprire oltre 1800 m2. La vera soluzione che elimina completamente le zone d'ombra per vivere un'esperienza WiFi dappertutto.
MU-MIMO 2.0 + Tecnologia Beamforming
Caratterizzato dalla tecnologia MU-MIMO 2.0, nova può comunicare con più dispositivi wireless nello stesso tempo, supera di gran lunga i modem tradizionali nell'efficienza di comunicazione. La tecnologia Beamforming viene utilizzata per concentrare la potenza di trasmissione sui dispositivi wireless per una maggiore potenza del segnale.
Connessione automatica per rimanere sempre online
Con Nova Mesh System non perderai mai la connessione. Il sistema infatti è dotato di connessione intelligente e non appena il segnale si interromperà verrà riconnesso al primo Nova disponibile.
Internet senza interruzioni per un'esperienza unica
Con la potenza della connessione Nova Mesh sarai libero di spostarti da una stanza all'altra senza perdere la connessione, partecipare a video call on line fluide ed esperienze di gaming reali.
Plug and Play, tutto già pronto per essere connesso a casa
Basta aprire la scatola e collegarli a una presa elettrica, i componenti Nova sono pre-configurati tra di loro.

Blue
Connessione stabile

Yellow
Connessione debole

Rosso
Connessione scarsa
Controlla tutto con l'app di Tenda
Tieni tutto sotto controllo. Con l'app Tenda puoi gestire Nova Mesh WiFi System quando non sei a casa. L'app ti aiuta a personalizzare e gestire la tua connessione con la funziona parental control.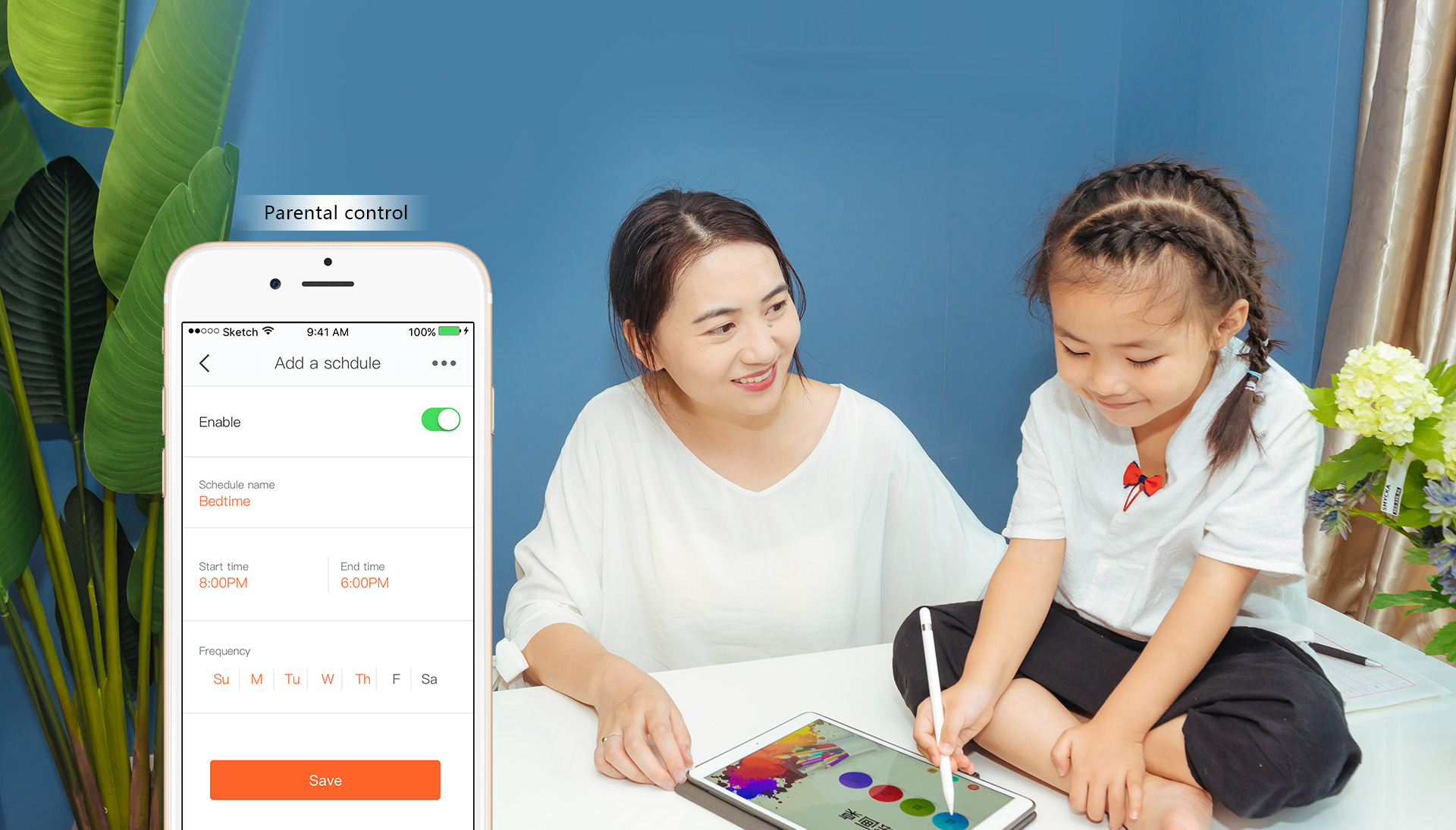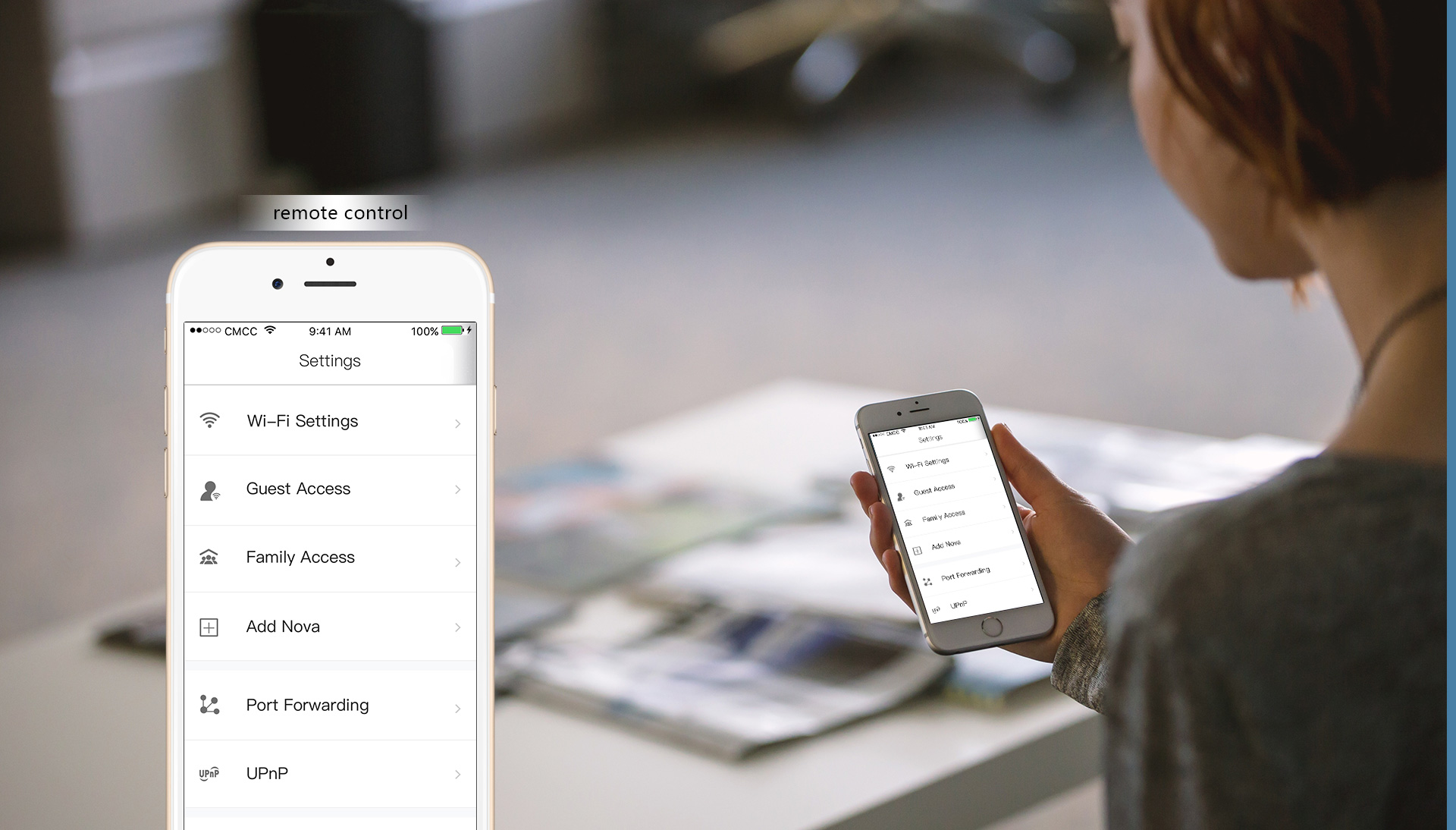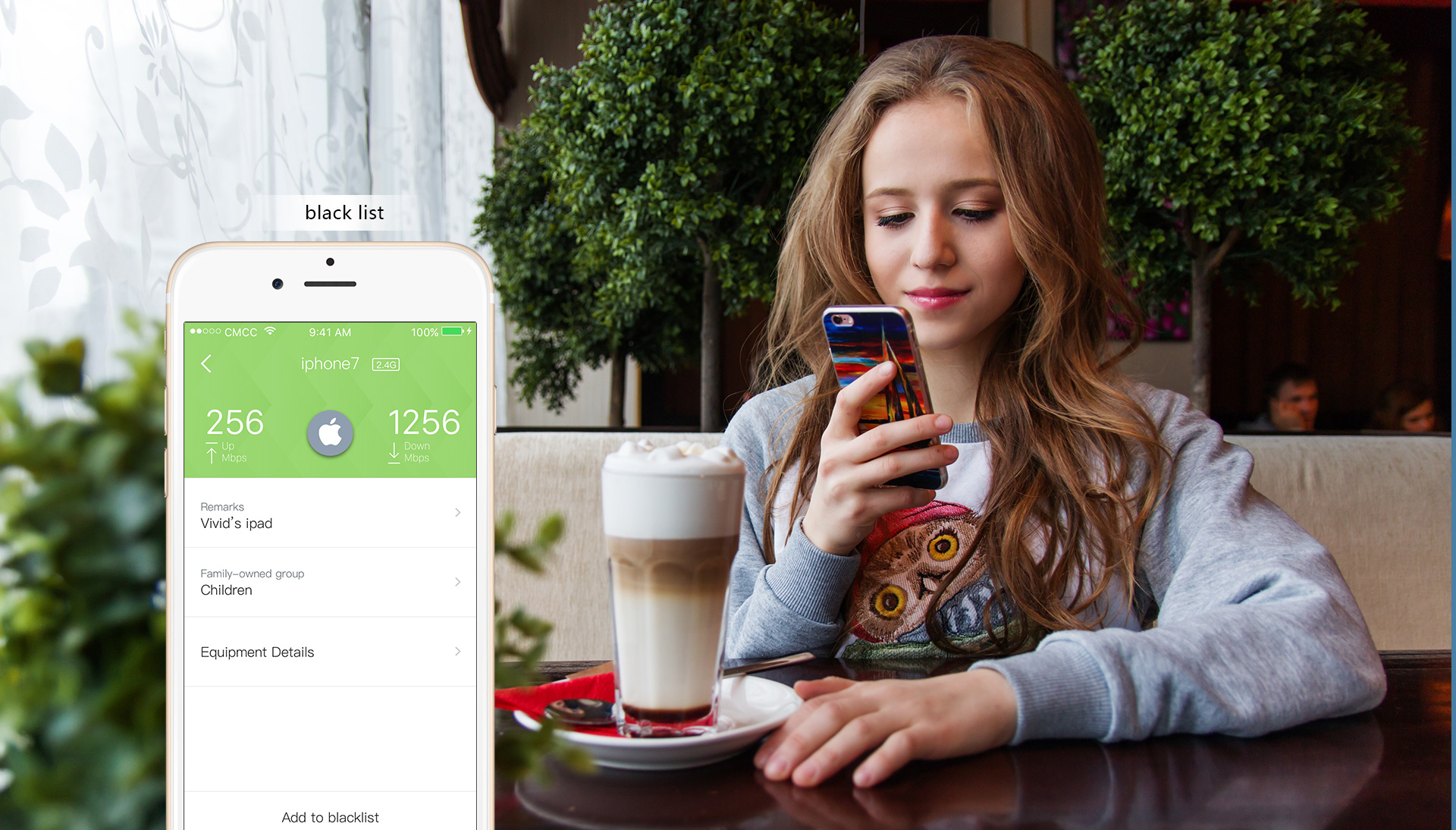 Il cuore pulsante della tua Smart Home
Nova Mesh WiFi System può connettere insieme più apparecchi. Supporta inoltre Alexa e gli altri compatibili.
**SPECIFICHE:
Standard e Protocollo
IEEE802.3, IEEE802.3ab
Interfaccia
2 Gigabit Ethernet ports per mesh point
WAN and LAN on primary mesh point
both act as LAN ports on additional mesh points
Potenza
Input:100-240V—50/60Hz, 0.6A
Output:DC 12V==1.5A
Dimensioni
100 x 100 x 100mm(3.1 x 3.1 x 3.1in.)
Standard senza fili
IEEE 802.11ac/a/n 5GHz
IEEE 802.11b/g/n 2.4GHz
Efficienza
5GHz: Up to 867Mbps
2.4GHz: Up to 300Mbps
Frequenza
Simultaneous dual band 2.4GHz & 5GHz
Caratteristiche basiche
SSID Broadcast
Beamforming
Support MU-MIMO
Sicurezza senza fili
WPA2-PSK(default)
Wireless roaming
Comply with IEEE802.11v/r
Tipo di connessione ad Internet
PPPoE, Dynamic IP, Static IP, Bridge Mode
DHCP
DHCP Server
DHCP Client List
Server virtuale
Port Forwarding
UPnP
Firewall
Forbid UDP flood attack
Forbid TCP flood attack
Forbid flood attack
DNS
Support manually setting DNS server
VPN
IPsec pass through
PPTP pass through
L2TP pass through
Altro
Parental Control
Guest Network
Firmware upgrade online
Reset to factory settings
Requisiti di sistema
A mobile device running Android 4.0+ or iOS 8+
Temperatura
Operating Temperature: 0? ~ 40?
Storage Temperature: -40? ~ 70?.
Umidità
Operating Humidity:10% ~ 90% RH non-condensing
Storage Humidity: 5% ~ 90%RH non-condensing.
Certificazioni
FCC, CE, RoHS, EAC, IC
Contenuto della confezione
(3-pack) 3 identical mesh points
3 power adapters
Quick instal guide
1 gigabit ethernet cable
Product weight
(1 unit) 410g/unit
Package weight
(3-pack) 2.05kg/kit
Package dimension
(3-pack) 357*175*115mm
Carton dimension
(3-pack) 445*380*365mm