Descrizione Prodotto
THERMALTAKE RAFF.LIQUIDO TH120 ARGB SYNC 5V ALL IN ONE 1*FAN 120mm
TH120 is an all-in-one 360mm liquid cooler that supports 5V RGB compatible motherboards.
https://www.thermaltake.com/th120-argb-sync.html
TH120 ARGB Sync AIO Liquid Cooler
Thermaltake TH120 ARGB Sync is an all-in-one liquid cooler which includes a 120mm powerful high static pressure fans, and a high performance radiator along with a water block, 16.8M RGB color lumination with pre-set lighting modes via the smart fan controller, or synchronize with motherboard RGB software for stunning RGB colors.
Tt LCS Certified
Tt LCS Certified is a Thermaltake exclusive certification applied only to products that pass the design and hardcore enthusiast standards. The Tt LCS certification is to ensure you will get the best performance from the best features and fitment.
Smart Fan Controller
The ARGB controller allows users to switch LED modes, LED colors, and lighting speeds when using a motherboard without a 5V addressable RGB header. Users can switch between flow, ripple, pulse, blink, wave, full light, RGB spectrum, and off modes with various colors and LED speed options.
120mm AR G B Radiator Fan
High-static pressure fan design delivers impressive cooling performance.
High Efficiency Radiator
Specially designed 120mm large surface radiator increases surface delivering exceptional heat dissipation.
High Performance Waterblock
The high performance copper base plate accelerates heat conductivity.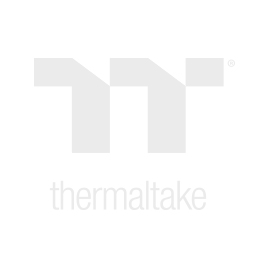 Highly Reliable Pump
The high quality and reliable pump enables maximum water circulation, keeping the copper plate continuously cool. The low evaporation tube effectively decreases the loss of coolant; therefore no refill is either needed or required.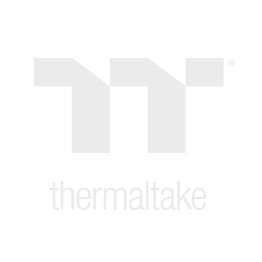 Simple Setup
Featuring superb cooling performance, the TH120 ARGB Sync provides an easy installation and maintenance-free operation, requiring only the minimum amount of space in the chassis.
Caution
Thermaltake recommends the following steps to be taken before using the Pacific series radiators and water blocks
1. To ensure a clean loop, flush and rinse your radiators and water blocks with distilled water prior to use.
2. Do not use tap water or distilled water as your coolant, it may harm your loop and reduce performance.
3. It is strongly recommended to use market proven pre-mix coolant, such as Thermaltake Coolant 1000. It offers great performance while protecting the entire liquid loop from corrosion.
4. Before storing your water cooling components, please clean, rinse and dry. This will ensure a longer lifespan for your components.
Thermaltake recommends the following steps to be taken after completing your water loop setup
1. It is strongly recommended to use market proven pre-mix coolant, such as Thermaltake Coolant 1000. It offers great performance while preventing the entire cooling system – copper, brass, nickel, aluminum, and steel – from corrosion.
2. Fill the reservoir with coolant and cycle the power on and off several times while the pump pushing the coolant into the loop.
3. DO NOT let the pump run dry, when there is no liquid entering the pump turn off your power immediately
4. Fill the reservoir to the top as it will prevent air from going into the pump
5. If necessary tilt the system slightly from side to side to bleed the air out of the loop.
6. Place some paper towels under fittings and joining points to test for leaks.
7. Run the loop with the fill port open for about 24 hours to completely bleed the air out of the loop
8. Before starting, flush out your system correctly to prevent any coolant or unwanted particles sticking to your tubes, radiators and other cooling components
**SPECIFICATIONS: